Turkey may not be the first country to come to mind when talking about rogue, sensational waves or movements that rock the global auteur cinema. Nevertheless, in the past 15 years, especially before the political turmoil threw the dynamics off balance, Cinema of Turkey made significant progress. It has almost recovered from the deluge unleashed by the collapse of the industry in late 1980s, gave birth to globally acclaimed and award-winning examples of hi-end cinema and most importantly, took steps toward comprehending its own potential. Sustained by ambitious individuals rather than movements or systems, Turkey accommodates a generation of future filmmakers and creatives obsessed with finding their own voice.
Su Baloğlu and Suzan Güverte are two emerging producers operating from their bases in Istanbul. Perfect embodiments of what the world of independent cinema needs and values most at the moment – a mélange of creativity and practical excellence – they are creative-entrepreneurs with intellectual perspective, savviness in picking projects, knowledge of global resources and and satisfactory experience in TV and commercial outings.
Below is an interview conducted with Su and Suzan, for Largo followers to learn more about how the industry works in Turkey and what challenges the newcomers, especially female professionals face.
Names in alphabetical order.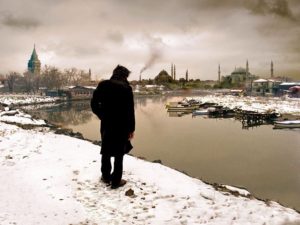 You are two emerging woman producers from Turkey, a country known for a tradition of cinema that started considerably early (a few years after the Lumières screening) however had suffered a lot on the path to develop a distinct cinematic language of its own (as if this was a dire necessity). What does it mean to be a striving young producer in Turkey? 
Su: Most people who are into this profession in Turkey begin knowing that producing is an extremely difficult path. For me it requires a lot of patience and openness. It can take years and years of searching for funds for a project and since the only big financial source for cinema in Turkey is the production fund of the Ministry of Culture, you have to keep your eyes open for all of those "teeny tiny" funds, constantly be on the lookout for international sources and industry platforms, companies, private investors, crowdfunding sites, in-kind participants, etc. In my opinion, the lack of a unique cinema is just one side of the problem, which also concerns the writer/directors in this industry. But for producers, the lack of an efficient, working system for funding is the biggest bump in the road. For each new project, having to form an entirely new business plan, different from the one that got your previous film made, re-modeling the financing and starting from zero each and every time can be very frustrating. But knowing that this is the system that we have to work with, it's not all that discouraging. If you believe in your project, all it takes is patience and hard work. Or maybe I am just too fresh in my own professional journey and still very optimistic!
Suzan: There are some fuzzy social factors too but the focus is on institutional barriers to become an active producer. Independent movies are/should be made with the public funding and that is the only feasible way to manage the operation without any/minimum debts. The fact that we are doing this job in Turkey limits our financing alternatives since Ministry of Culture and Tourism is the only public money source for filmmaking. That makes you a striving producer J
On the other hand, the 'do-it-yourself' movement has revolutionized filmmaking and made it really cheap for people to make movies.  This has enabled the developing of 'a distinct cinematic language of its own' as you have mentioned because there is a much tailored personal approach to the projects and ideas. The approach to apply both new way of filmmaking and traditional methods of financing together makes producing challenging in Turkey.
The concept of "creative producer" has recently been made a popular term in Europe. On the arthouse side of things, being a producer certainly does have an aura and a distinguished status as opposed to occupying the seat of a mere "supervisor". It has a streak of creativity, requires financial as well as artistic knowledge and people skills. In this regard, what sort of projects are you, as creative producers, mostly interested in? 
And, as a follow-up to this Q, why haven't you opted for the director's chair?
Su: The concept of creative producer has become prominent mostly because now producers tend to come up with a story and get involved in developing the script. As a person who has studied film theory for years, my choice in pursuing a career in producing certainly involves being a part of the creative process rather than merely controlling the money and getting a project done within the constraints of a given budget. For me, being the creator of a project and being the one who executes the production is inseparable. I like stories that stem from actuality, when there is a degree of blur between fact and fiction somewhere along the process. I'll be interested in making a film about a day in the life of an aspiring actor, playing himself, for instance.
I do not produce because I am good in handling money, but because I'm truly passionate about a good story. A producer may not be perfect at every aspect of putting a story on screen but she or her can spot and bring together the right people who will do their parts perfectly. There are extremely talented writers, directors, DPs, actors, musicians and editors around. The key is to recognize the particular talent in people and bring them in at the right moment.
As for directing, I am in post for my directorial debut – a documentary feature. I would not say that I will not direct in the future, but given the present situation in the industry, there is more of a lack for producers, than for directors.
Suzan: I think as filmmakers, that everyone has a story to share and being a 'creative producer' allows us a platform to dream and to share a viewpoint without being the director of that story.
There are many styles of producers and each create their own mix. Some producers just get things done, know everyone in town… Some bring value when they are involved in the creative development process and see that through production…. And some like to deal with execution and management.
I am more into finding ideas and then the team to execute it.
I don't only love my stories, but also others. That's why I like being a producer not a director.
The great thing about that is I use both of my skills; the concept and creative side, plus the side that puts together a list to make it happen.
Being a director is not a part time hobby but a profession to be developed and taken as a lifestyle. I do write scripts and direct shorts films but to become a full time director, one should reconsider if they have zero inclination to pick up a camera and go make little videos in their spare time, edit them together and improve them next time.
Do you have any role-models, if any, who are they? 
Su: There are many people –more than I can count- who inspire me in so many different ways but I don't believe in "role models".
Suzan: I have a list of influencers and I don't think they know about it J This list has occurred when I was dreaming to become a filmmaker. There are mostly innovative people who had overcome struggles of being the black ship or making something 'for the first time'.
My mentor always changes with each project since the attitude and skills that project necessitate changes by its nature.  Some producers are great influencers for execution, some for their attitude and leadership, some for creativity.
You both are into documentaries. What's your outlook on the brand new type of documentaries that breathed fresh life into the genre, refreshing the image of it? (The Act of Killing, 5 Broken Cameras etc).
Su: It's inspiring to see how much representational strategies of documentary have evolved since the Griersonian tradition. I think that the pleasure that we get from watching the kinds of films that have been coming out particularly after the 2000s lies in the blending of fiction and non-fiction. Everyday we're bombarded with such a big amount of images that it's become a part of our daily routine to see 2-3 minute videos on social media, subjects ranging from news about refugees to cat videos. People have come to a point where they don't take an image at face value anymore. Nowadays using fictional interventions in documentary can be more effective in getting the message across than straightforward, spoon-fed reality.
Suzan: Act of Killing is one of my favorite films of all times. I wish I had come across with such movie years ago since it is master lesson for every filmmaker with its execution, creative methodology, patience and ideal. We know several methods for documentary storytelling and Act of Killing adds another one to the list when you think there is not much left to discover.
I always thought I love fictions, but I think I am more into documentaries now. The movie examples you gave had that power on me. I love brave stories from brave geographies which is told by brave people.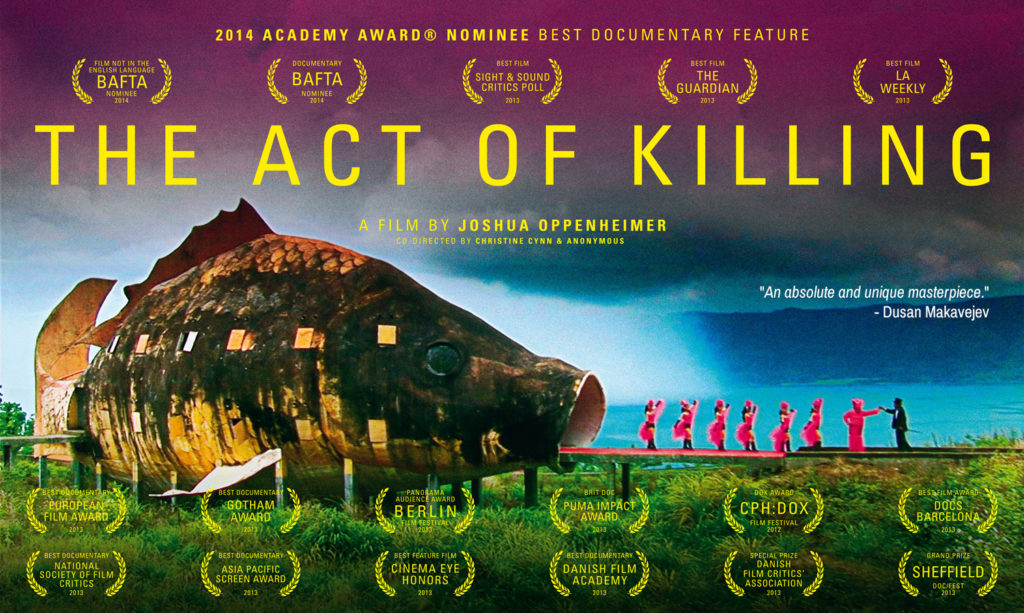 Do you think, honestly, Turkey is a "treasure chest" etc that is full of stories yet to be explored and exploited, as we have been told again and again over the years? 
Su: I do believe that there are stories to be explored but I also think that we've been focusing far too much on one or two stories in particular. There is so much more if you know where to look for it. On the other hand, there is also a great deal of government control that determines what stories get to be made with the government funding. So, even though there is this massive amount of story material to make movies about, we are forced to refrain from meddling with "sensitive" subjects and have to look for funding elsewhere. And even you get to tell those stories with other sources of funding, you risk getting your name blacklisted. That being said, I don't mean to hierarchize stories based on their level of being political. It's equally important to create something universal out of a very local material. Maybe what we can work on is the narration, the formal approach to a subject, rather than the story.
Suzan: Being a treasure chest for stories doesn't necessarily mean it's also a treasure chest for talent discovery. And a treasure without an inventor is useless. It can stay there for decades and no one will see how shiny or unique it is.
Turkey is not an encouraging country for artists since 'being unique' is not something accepted as a virtue. The stories to be told is yet under and on the soil but the courage and talent to tell them or tell them in a unique way is not nourished. But, yes, Turkey is fool of stories. Every time I watch a good film from Turkey, I get excited to know there will be even more. And as much as much discovering them, I am excited to see some people are given chance to tell them.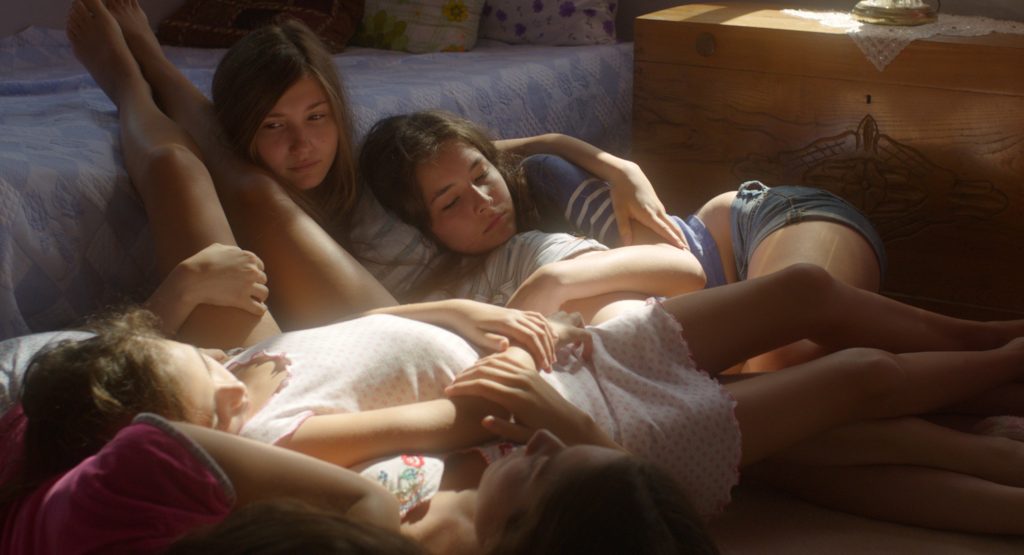 Which details you devote attention to, when drafting a financial plan for a project? Do you consider the ever-changing political landscape, the newest trends, the tendencies of certain hubs in the funds/festivals circuit etc?
Su: Taking into consideration the political climate, and trends during particular periods is sort of mandatory when you're trying to get your film seen, and even more so when you're in the funding process.
We also have an estimated rotation as to which countries would be likely to get involved in a co-production based on the needs of the project when we're creating a business entity. Tendencies may vary according to the geographical location but there is always an overarching theme that the industry is after. Turkey is one of the "hot topics" in the Western world at the moment, and this is very likely to continue for next few years.
Suzan: Every project has its own personality and you organize the development, financing and the sales strategy of the project according to this personality. Some projects walk together with its clients and audience even before the production, some projects has to find them after or during the shootings. Some like new trends like crowdfunding, some project's audience don't like to see your project is attached with anything related with 'asking money'.
The finance plan of a debut film and a movie by an established director might be totally different.
About my movies: 'Under the Sky' doesn't have any funding or support money in the finance plan. But, it had crowdfunding, private equity and post-production sponsor. This was related to Under the Sky's nature as it is more of an experimental movie. On the other hand, 'Blue' has support from the Ministry of Culture and Tourism and product sponsorships since it has more commercial value.
7) Which projects are you involved in at the moment, if they are not confidential? What are your expectations and what specifically excited you about them?
Su: There are a few projects. One is the documentary that I've mentioned earlier. It's about the gender discrimination in Turkish filmmaking industry. It's going to be a film within a film, where we include our own journey of filmmaking as two women (me and my co-director) and our own take on instances of sexism that's prevalent in the industry.
Other than the doc, I'm involved in a narrative feature, a high-budget period film that's based on a true story. It has the potential to be a great thriller, which I'm particularly excited about! Another feature that I'm doing is a trans-media project that tells the story of an Afghan refugee woman.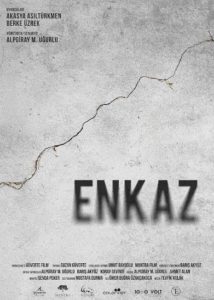 Suzan: Enkaz (Under the Sky) by Alpgiray Uğurlu was at 35th Istanbul Film Festival and at the moment we are on the process of world sales. USA and Canada are couple of the sold territories. This movie was a challenge with 2 actors and 2 locations. It is an experimental film about earthquake. For me, the unique methodology for financing and a topic about an international sorrow was very exciting as a producer to challenge with.
I always wanted to make a music documentary and I was very lucky to meet with Sertan Unver since it was his dream to make a documentary about Yavuz Cetin and Kerim Caplı. Blue is a feature music documentary about two rock stars of Turkey and I love to discover the inner life and drives of these two music hero who are the muse of every talented rock musician in Turkey at the moment.
I am attached as the Associate Producer of Boarding School by Rezan Yesilbas which will be at Cannes L'atelier 2016 and also I am working on Nehir Tuna's first feature Yurt (Dormitory) as one of the producers.
In addition to my production related jobs, I work as the General Coordinator of Antalya Film Forum, the co-production and project development market of Antalya Film Festival.
prepared by Mutlu Yetkin.