The atmosphere of a film has a huge part to play in how the themes and plot of the film are received and understood. The colours, lighting and sound should all work to emphasise the emotion of the film, and here we see an example of how that can work in a way to enhance the rawness of a film.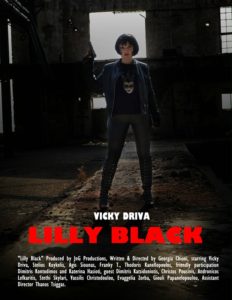 The film feels gritty and laid bare much like the characters within it and it adds to the realism of hat we are shown. Tis realism is furthered by the display of seemingly mundane activities such as eating or watching TV interspersed within more dynamic scenes.
The dialogue is sparse but meaningful and delivered in a human and realistic manner. The settings used aren't heavily dressed up and reinforce the realism and grit of the piece, which works well to tie in with the rawness of the narrative.
The film makes no apologies for what it is which only adds to its appeal, and its almost noir like quality. The relationships and characters are well developed within the film and the main characters motivations and drives are well established from the beginning.
The sound quality is grainy and rough which really adds into the overall aesthetic of the piece rounding off the overall effect that is achieved. Overall, the film achieves what it sets out to and feels like a harsh portrayal without any apologies for that. It's a refreshing change to see a film that focuses on story rather than how to impress audiences with ridiculous CGI or other visual effects.