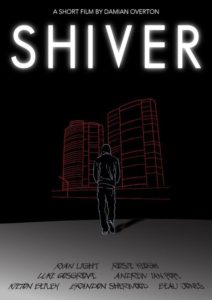 Tension fills the air as this film opens onto its protagonist. An effective use of visuals and music convey the message that something isn't right, that there is an underlying fracture, something eating away. A strong opening that brings up a number of questions that the audience want answering.
As the film moves on the tension grows within seemingly mundane surroundings. An interesting juxtaposition between narrative and location. Excellent cinemtography and editing result in a smooth flow between scenes that aids in the fluidity of the overall piece.
As the relationships and characters become more evident it becomes clear the film looks athopes, dreams, friendships and love. The writers and production team build a world almost in isolation where the characters fight to survive. Where the everyday places a huge strain on their relationships.
The performances are strong and character investment is easy because of this. Both actors and writers have worked well to bring to life well rounded and exciting characters that are both flawed and redeemable. The dialogue flows well and doesn't feel contrite or forced.
The ending brings everything to a conclusion yet leaves enough open for interpretation that the audience leaves with intrigue. A well shot, well acted piece that proves short films can pack as big a narrative punch as a feature. Talented writing and beautiful cinematography bring together an atmospheric piece that will stay with you.