This film opens with an interesting and unusual succession of shots. This essentially sets the audience up for what is to come which is a uniquely stylistic experimental film with a strong focus on visuals and music.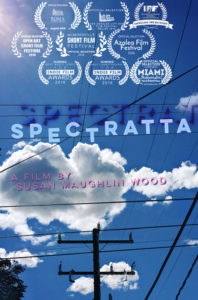 The film looks at wildlife, and in some cases the wildlife you wouldn't expect to see in a short film. The interesting and unseen life that happens on our very doorstep without us even knowing.
From the start the film displays its focus on music to drive the momentum forward, and this is done to great effect. The music compliments what is happening on screen matching tempo and atmosphere perfectly.
The addition of small parts of animation as well as the use of props add in stylistic attributes that only work to add to the charm of this short film. Short, sharp scenes and a variety of camera and editing techniques keep this film entertaining without it becoming boring or meandering.
The clever editing results in a film that piques the interest of its viewers whilst never straying from its intentions.
This short film is well executed, utilizing a variety of techniques to keep the viewer entertained whilst providing an interesting narrative.