From the first scene the tension of this film is introduced. The fell of the film is set up from the off which immediately draws in the audience. The three main characters are introduced immediately and it is obvious there is a tension within this small family unit. The immediate problem facing them appears to overshadow a world of other problems that this fractured family seem to face. Here, subtext is sued well.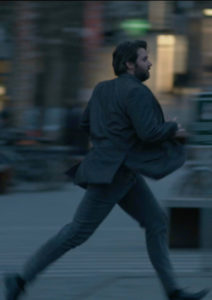 Despite the tensions within the girl's parents, their love for their daughter is obvious and her fear is what brings them together to make her one last wish come true. It may appear superficial to others, but they know this one task will make her happy in what may be her final hours. Now we feel the fathers pain and tension as he rushes to get back to the hospital in time to see his daughter before her surgery.
There is a lot of pain in this film. A lot of unresolved pain that bubbles under the surface, exploding every so often in frustration and urgency. The father's performance is charged and as an audience you cannot help but will him on. The character has a naivety that is charming but also a passion and drive that is admirable.
Strong editing makes this a pleasure to watch. The cuts and continuity are spot on without any glaring errors that distract from the film. Minimal use of music helps the audience focus on the speech and performance which works well to help the audience bond with the characters. What also makes this film intriguing is that there is no closure in terms of the outcome of the daughter's operation. In actual fact, we see this film is not about the daughter's operation, it is about a father who risks losing everything doing one small task to bring some joy to a daughter that m=he may never see again. As a concept alone it is somewhat beautiful, and this film embraces that beauty and runs with it.