This short reminded me of the 90s film The Hand That Rockes the Cradle, in that it had that same disturbing, simmering intensity. The pace is slow, yet your heartbeat quickens as the film moves forward.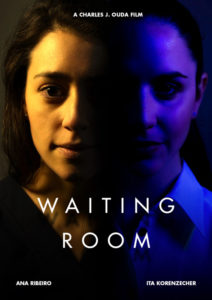 What works so well in this film is its unassuming nature. There is no real lead up, no foreshadowing or set up. It remains relaxed in its presentation and allows the audience to slowly piece together what's happening. The music and the whole ambience of the film juxtaposes well with the actual plot and is filled to the brim with tension.
The lead actress, Ita Korenzecher, does a magnificent job of delivering a performance that is understated yet truly chilling. Her calm, matter of fact manner is what delivers the most tension within the film and it is done expertly. Utterly cold and pretty terrifying by the conclusion.
The dialogue is intimidating and threatening but not insulated. Way that is up front or in your face. There is a glorious use of subtext within the lines that provides the audience with that unknowing terror that comes with not being able to predict someone's actions. Because the lead has such a good poker face, no one knows where this is going to go next and that's what keeps the audience glued to the film.
A wonderful example of tense, subliminal drama that is a shining example of how to make an edge of your seat film that isn't over the top.